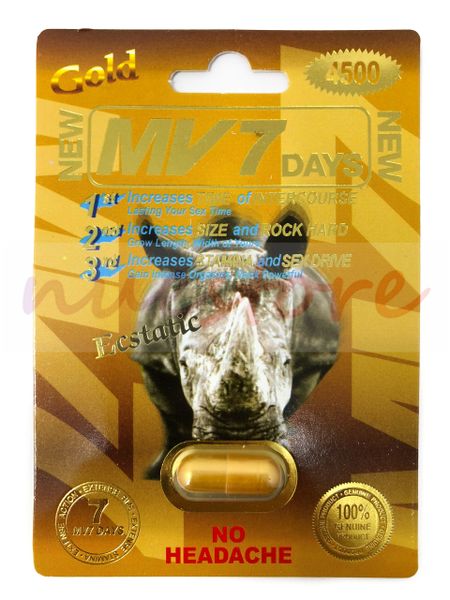 MV7 Gold
MV7 GOLD™ Male Sexual Performance Enhancement 
-All Natural
-Guaranteed enhancement
-Increase volume of ejaculate
-Increase in length, width and stamina
-Increase sexual confidence
-Increase orgasms
-Prevent premature ejaculation
-No prescription needed



Supplement Facts
Serving size: 1 Capsule 4500mg

GUARANTEED AUTHENTIC MV7!! BEWARE OF COUNTERFEIT PILLS!!

Directions:
Take one capsule 60 minutes before sexual activity. Do not take more than one capsule in 60 hours.
Warning:
Must be 18 or older to use this product.
Keep out of reach of children.
Consult with your physician before using this product if you have heart problems diabetes and or high blood pressure do not drink alcohol beverage when taking MV7. You can take Mv7 with or without food. Individual results may vary.
100% Genuine MV7!